We are delighted to have been crowned this year's Burgundy Specialist of the Year at the prestigious Decanter Retailer Awards 2020. We are also thrilled to have been a finalist in the Large Online Retailer of the Year category.
The Decanter Awards are among the trade's biggest highlights, bringing together the leading wine shops, online retailers, wine support services and wine lists on the high street. Receiving an award is a recognisable symbol of excellence for those in the industry.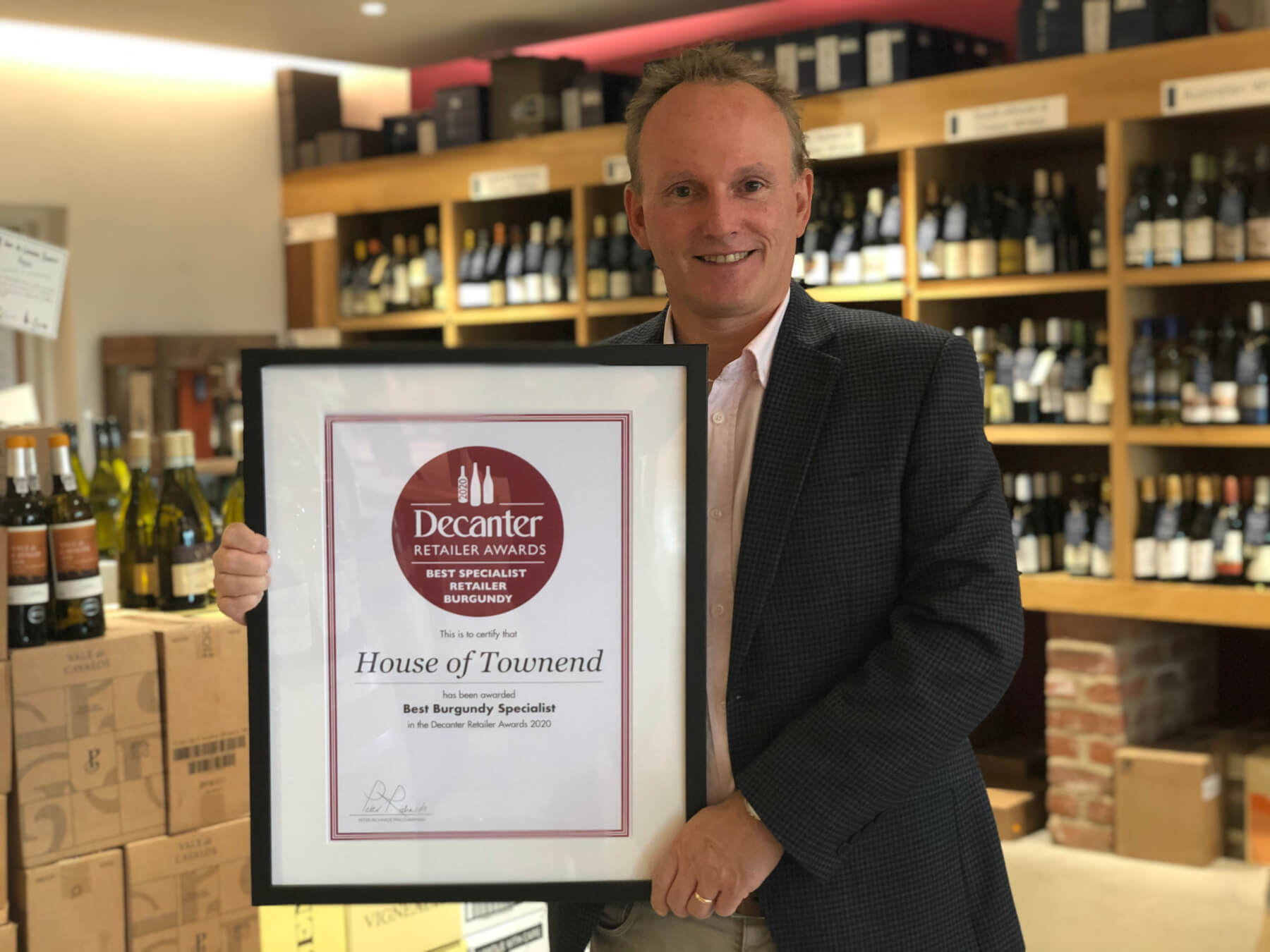 This year's awards were an online affair due the Covid-19 restriction, but that has not taken anything away from the achievements of our Buying team, and it is also a great reward for everyone who has worked so hard during the last five months in exceptionally challenging circumstances.
Our love and fascination with Burgundy runs very deep. Its strength is its diversity, a myriad of diverse appellations, microclimates and soil types. It is where you find passionate, family run domaines, each with their own individual winemaking style, arguably producing some of the World's greatest wines! It is the home of Pinot Noir, one of the most fickle of red grapes, a grape capable of producing the most stunning wines that you will ever experience with a sensuality and depth that is almost beguiling, whilst its white wines are produced from the Chardonnay grape, the intensity, richness and balance to which Chardonnay producers around the world aspire to.
We visit the region twice a year, tasting and buying the most recent vintage, looking for new producers and checking on our long-standing suppliers. Our Burgundy list is full of iconic producers and rising stars, including the more famous appellations but indeed the less sexy ones as well, where you are able to find some great value for money. Above all else it is a region known for making wines that wine drinkers love to drink, rather than use as an investment vehicle. Saying that, the scarcity of some wines mean that demand outstrips supply annually!
Each February we release our En Primeur offer, and hold a tasting at our Melton HQ of barrel samples that we collect from the domaines. Please do let us know if you would like to receive information on both of these by email at sales@houseoftownend.co.uk.
Finally, please do take the time to peruse our Burgundy list. There are some spectacular wines that only Burgundy can produce.
Click here to view our range of wines from Burgundy.

Back to blog