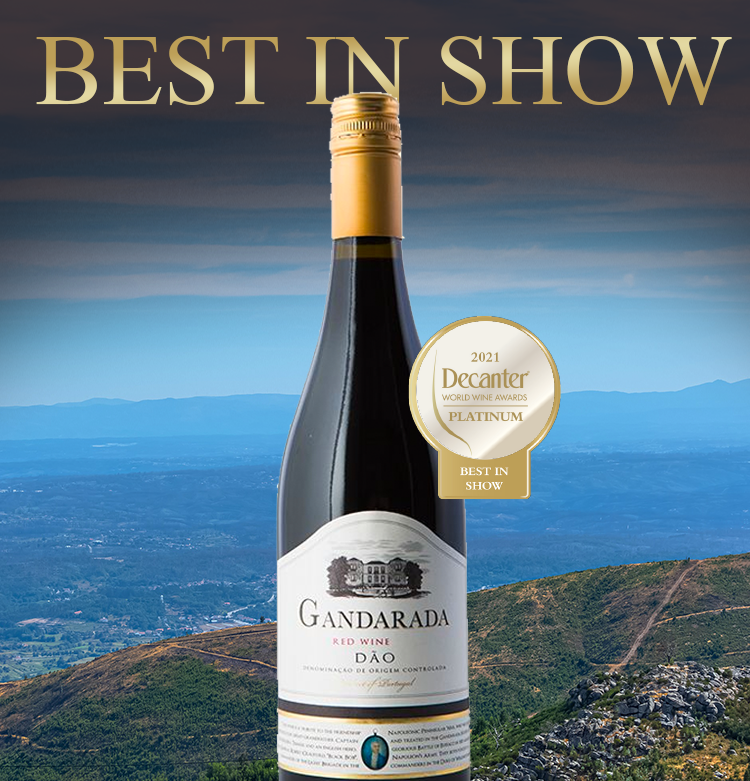 The latest addition of Decanter Magazine has just announced the results for the 2021 World Wine Awards and we were delighted to learn that one of our Portuguese red wines, Gandarada Dão Tinto 2019, has been awarded a prestigious Best in Show Platinum medal (one of only 50 out of the 18,094 wines entered!)
The Dão is one of the oldest wine producing regions in Portugal. Produced by Boas Quintas, from old vines, planted on sandy soils located on a plateau sheltered by the Serra da Estrela, Serra do Caramulo and Serra da Nave mountain ranges, this delicious, warming red is just the perfect antidote to the approaching winter chill. A lush blend of Touriga Nacional, Alfrocheiro and Tinta Roriz, it is aged for 3 months in American oak barrels.
"Scents of sweet plummy freshness of youth meet something earthier and more brooding. The flavours, too, are neatly poised between sweet youth, searching acidity and intrinsic depth and extract, though hardness is deftly avoided here by wealth of fruit. The ensemble is hugely characterful, tight-sewn and deep"
Recognised for offering 'sensational value' and for the fact that it will age well for a few more years, the judges heaped further praise on this Dao, describing it as "A wine for food and for winter's nights … truly a wine lover's wine"
What further recommendation do you need?

Back to blog