In the first week of February John and Susie Townend made the long but rewarding drive to Burgundy to pick up the 2017 vintage samples...
One of the highlights of our year is our Burgundy En Primeur tasting, when our customers get the chance to check out the delights of the latest vintage.
These wines however, have not yet been bottled, and so our wine growers prepare cask samples for us to pick up and bring back to the UK. Time is of the essence due to the short life span of the cask sample so we arrange for the domaines to draw the wine from barrel or tank on the Thursday, ready for us to pick up on the Friday. We then make the long journey home with all the samples aboard, ready for the tasting on Monday. It's a tough job but someone has to do it!
Here's Susie's overview of what they got up to...
Wednesday 6th February
We set off on our Burgundy Road Trip early on a cold, soggy morning with an empty boot and a very cute backseat driver. Five and a half hours later, with a couple of pit stops to refuel with coffee and chocolate, we arrived in Folkestone just in time to catch our Eurotunnel passage across to France. Time for a quick half hour nap as our train bounced and bumped us across the Channel to Calais, before getting back on the road again in order to make it to Reims, the capital of France's Champagne region, in time for dinner and of course a compulsory glass of fizz!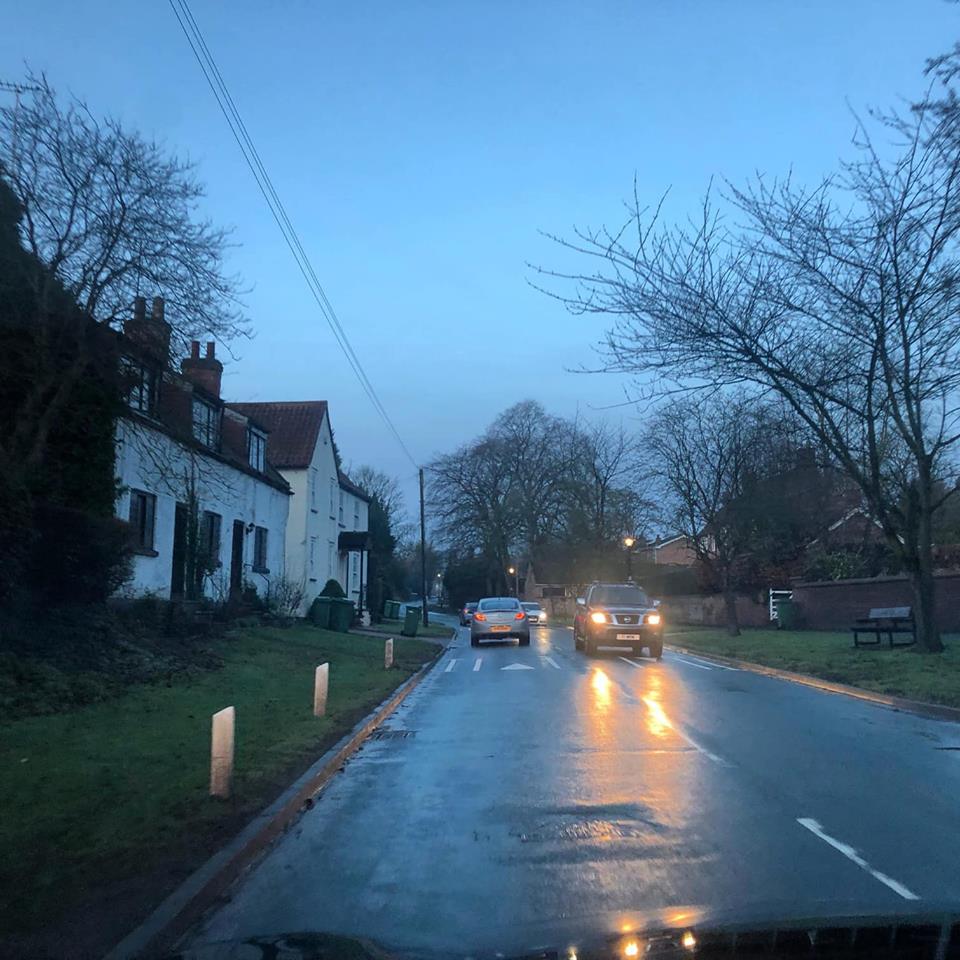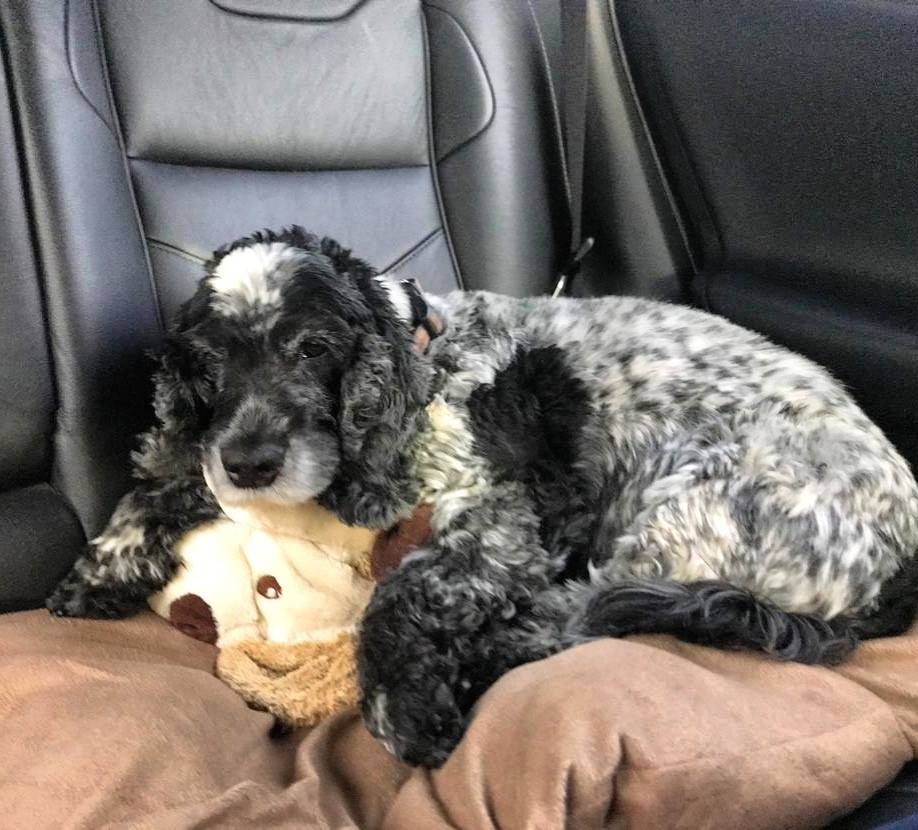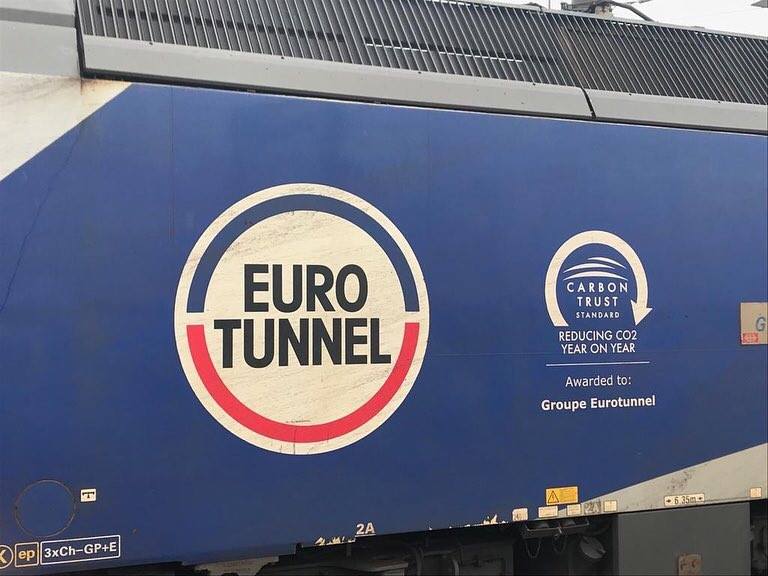 Thursday 7th February
Waking to a crisp, sunny day we wondered around the beautiful city of Reims, which is not only home to many prestigious Champagne houses but is also rich in medieval history and exotic Art Deco architecture. After stopping at a café for a delicious breakfast of hot chocolate and croissant, we got back in the car and carried on our journey to Burgundy, but not before we had done a quick detour through Epernay and the surrounding Champagne vineyards. Arriving at the fabulous Hôtel Le Cep (my birthday treat!) in the beautiful, historic town of Beaune, just as darkness crept in, we had time for a quick shower and change before heading off for a celebratory birthday dinner at the Caveau des Arches and a glass or two of delicious Burgundy!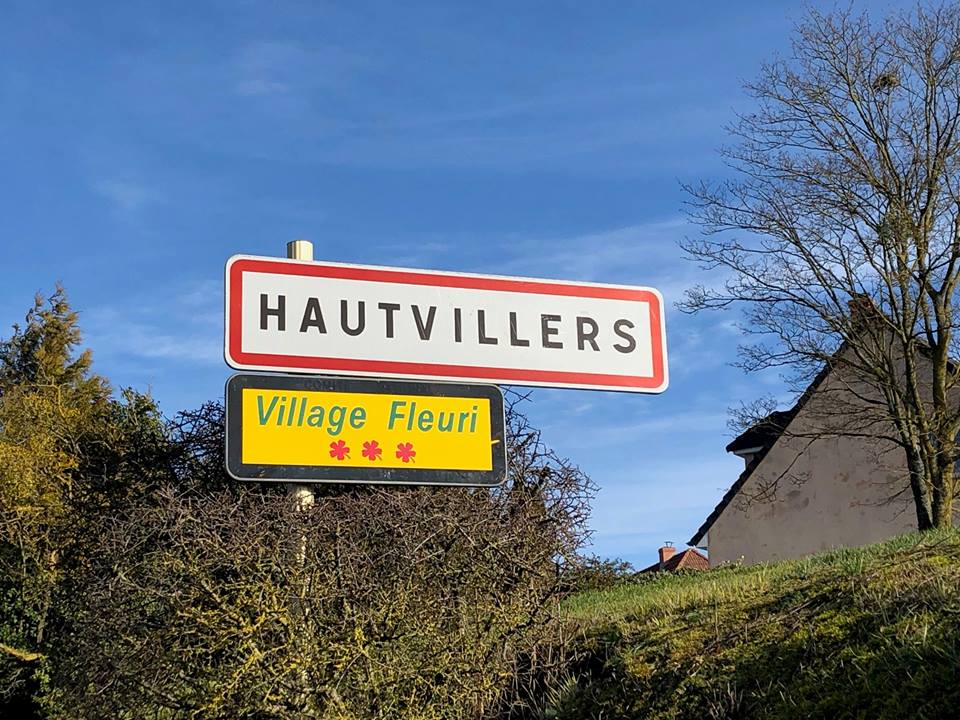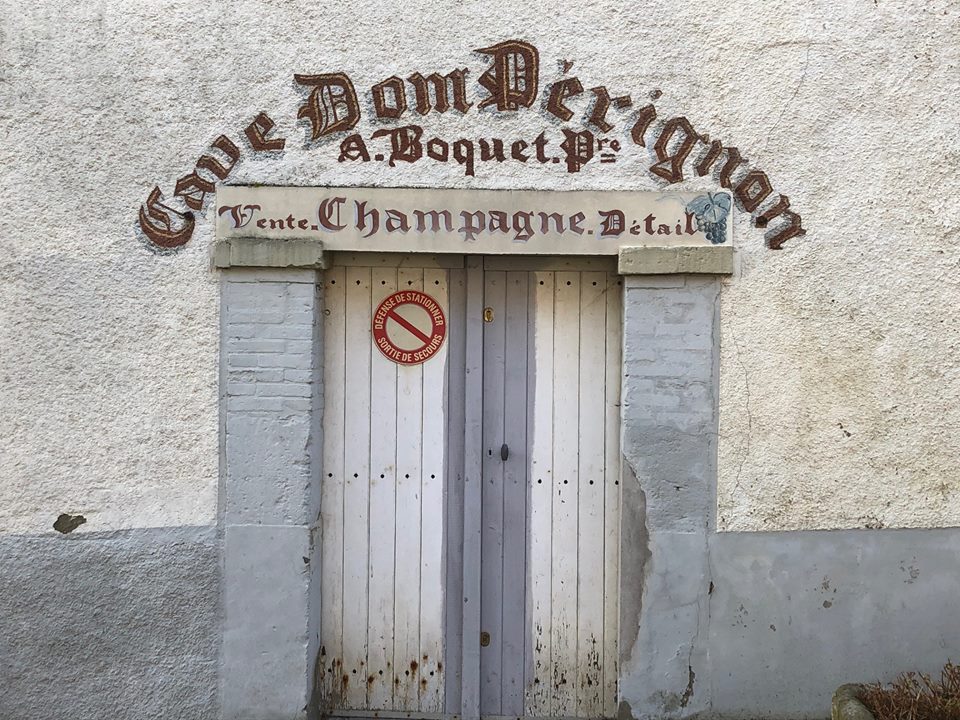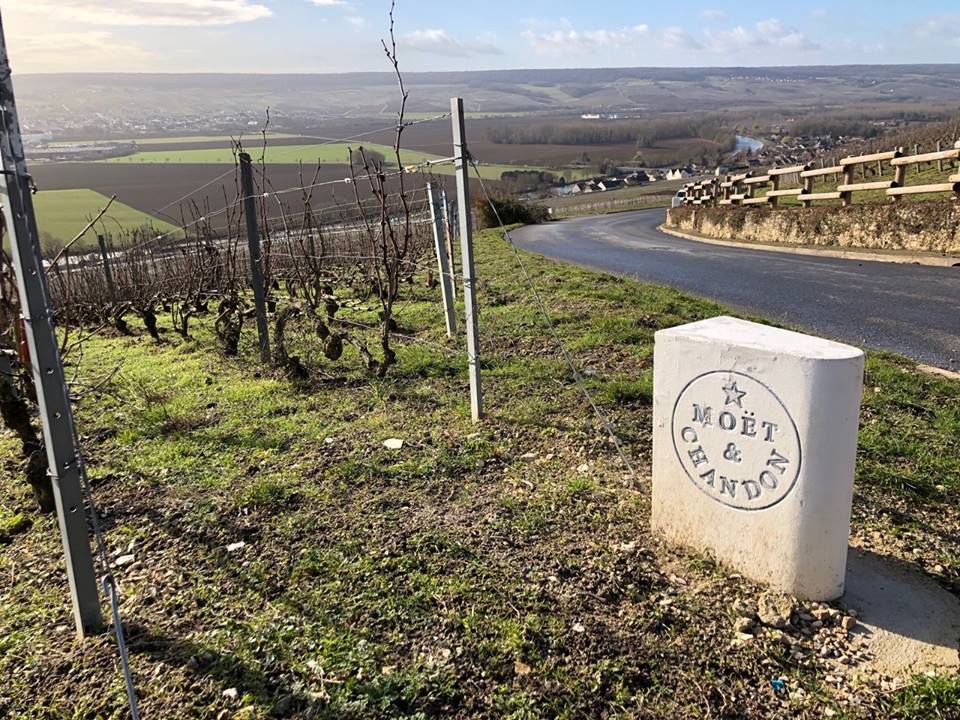 Friday 8th February
This was the big day! We had to visit 10 domaines, scattered throughout Burgundy, in the space of 4 hours, in the hope that everyone had remembered we were coming and that they would have the wines ready for us. Fortunately all our fabulous Burgundian friends came up trumps!
Our first stop was to see Arnaud Desfontaine (what a cool guy!), at the very impressive Château de Chamilly, whose work on improving the winery is never ending. This is a great source of Montagny but we also buy our Bourgogne Aligoté here – zippy and fresh crunch apple flavours. After a quick look at his latest renovations, he labelled up the samples and then we were ready for the off.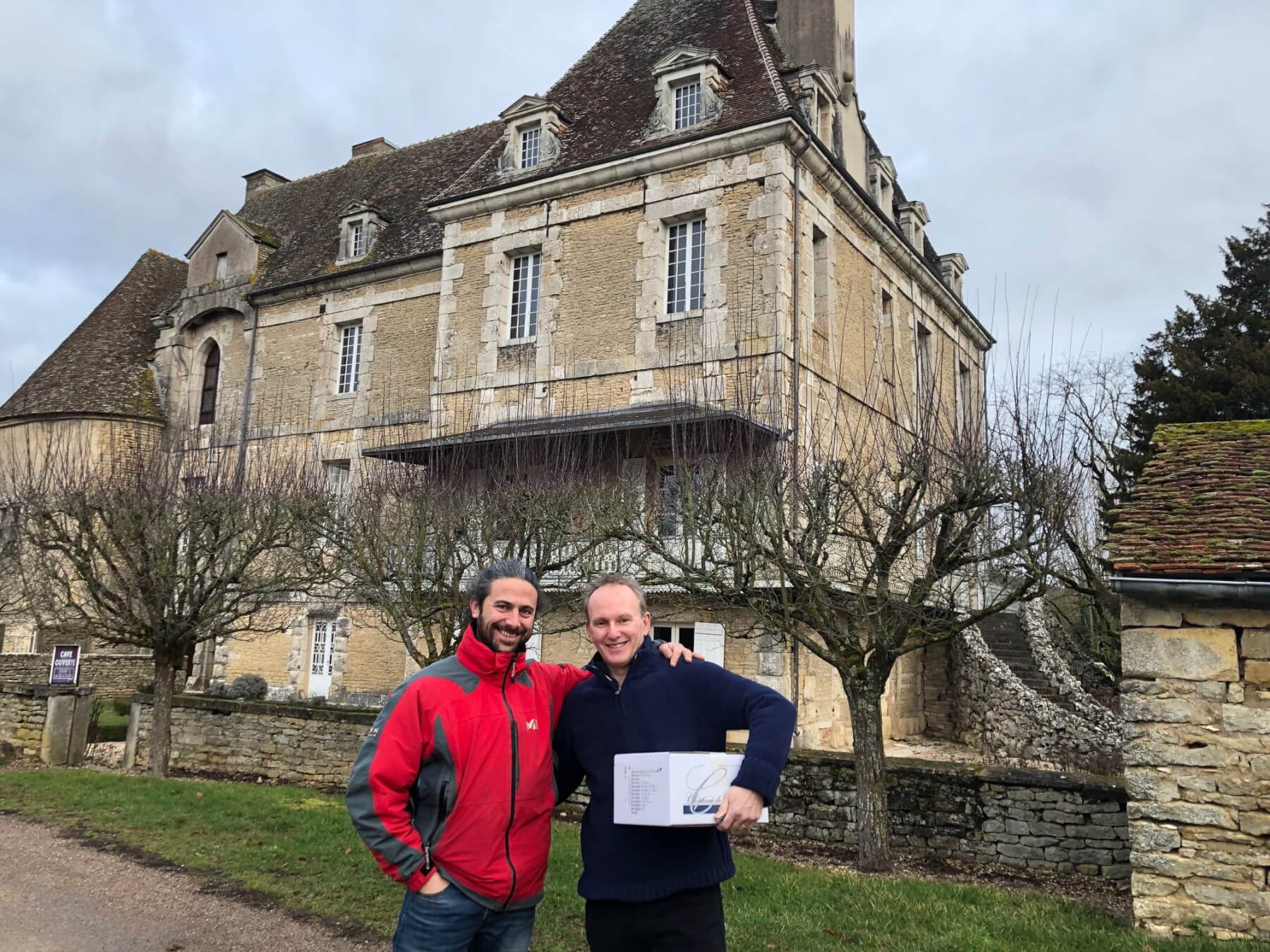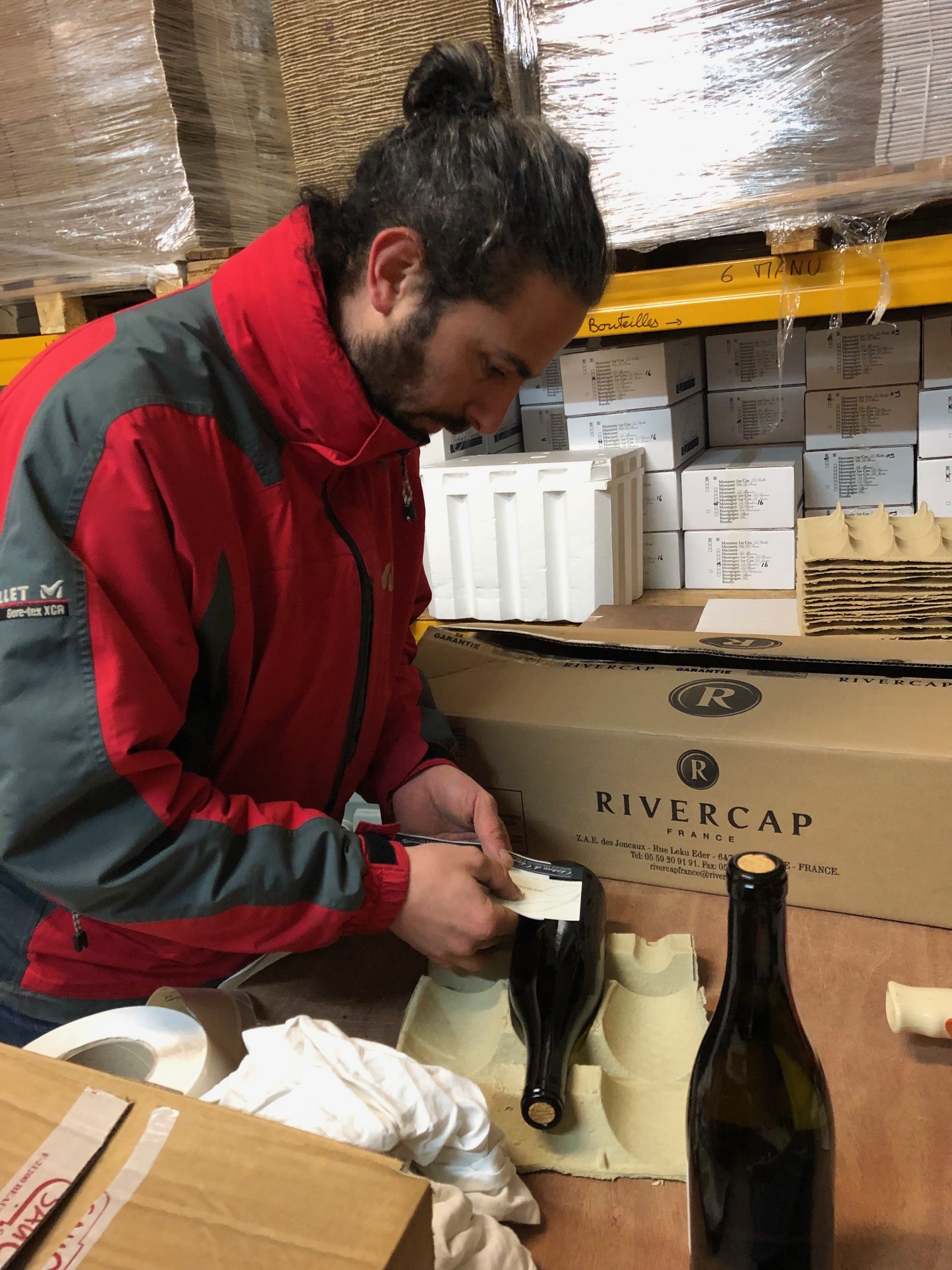 Château de Chamilly
Arriving at Domaine Bachelot-Monnot, the young, fresh faced Marc Bachelot, aware that our time was of the essence, raced out of the offices with his samples of Puligny Montrachet and Maranges all boxed up. After quick greetings and a compulsory photo we were off on our way to Chassagne Montrachet to see our friend Thierry Amiot at Domaine Amiot, fourth generation at this top Chassagne producer. His brother Fabrice had already travelled to England and would be attending our En Primeur tasting to present the Amiot wines.
We then headed north to Puligny Montrachet, calling in at the highly acclaimed, Domaine Sauzet, where we were met by top man Gerard Boudot. As we took the samples the idea of sharing them didn't come easy!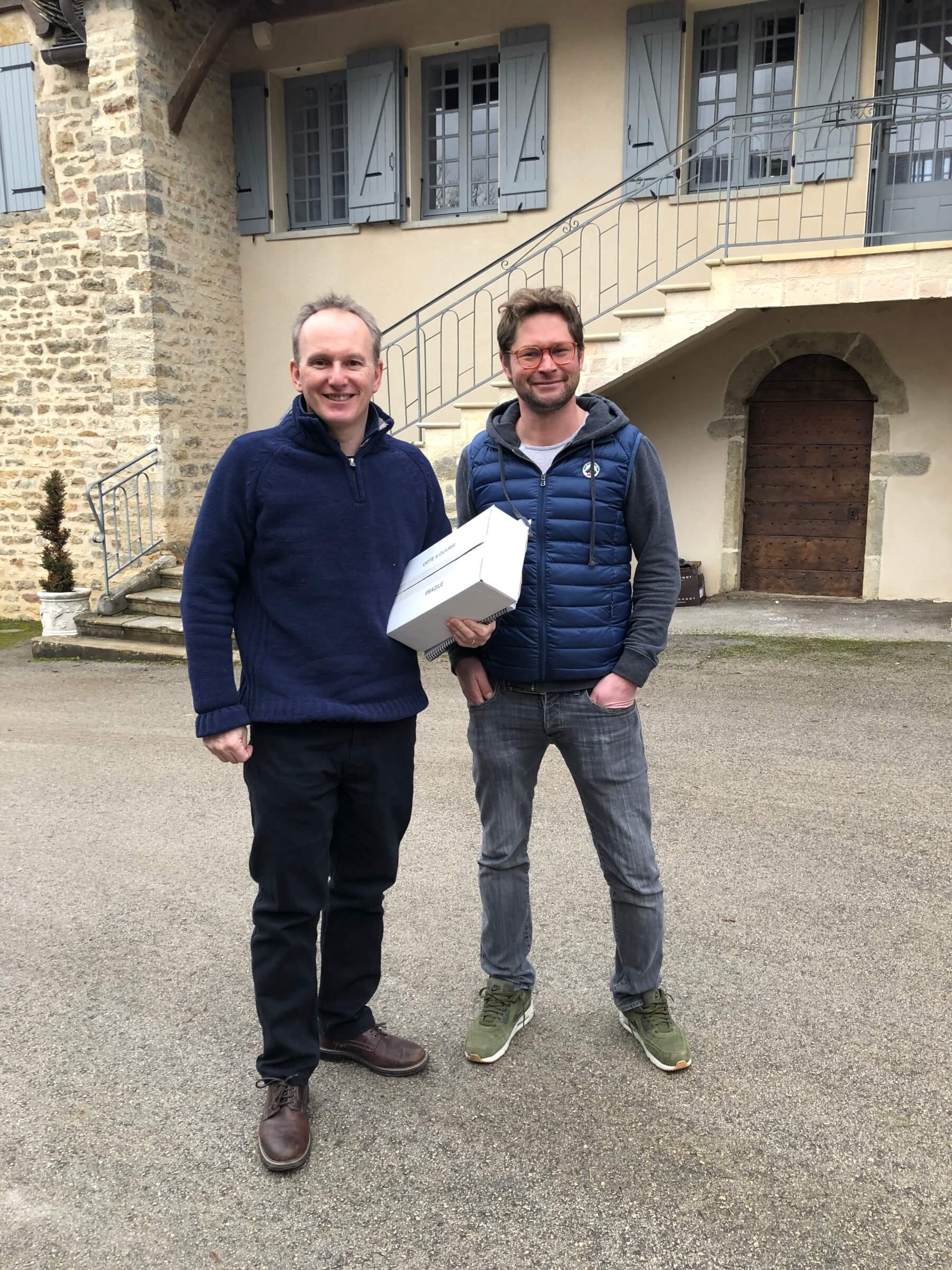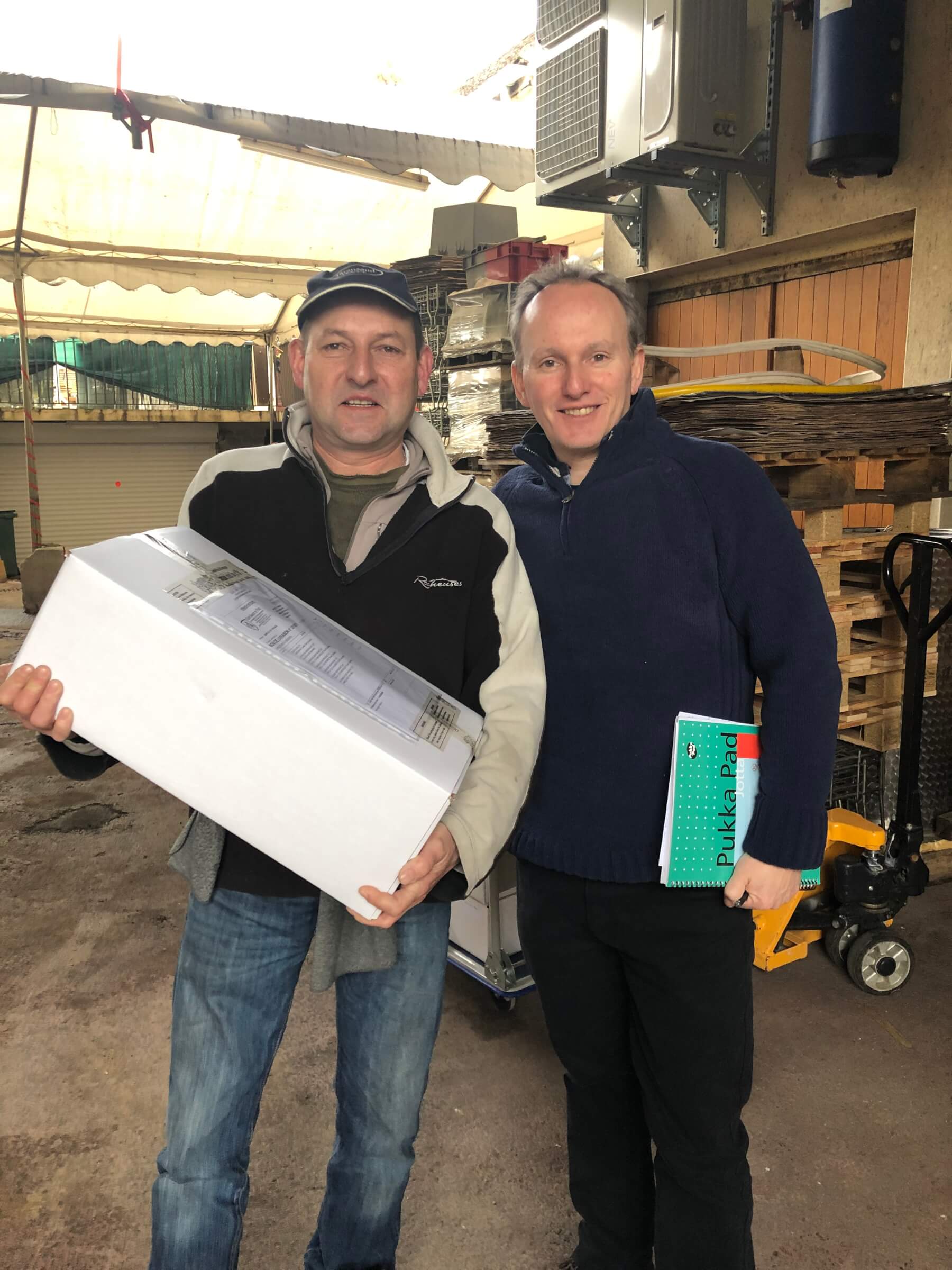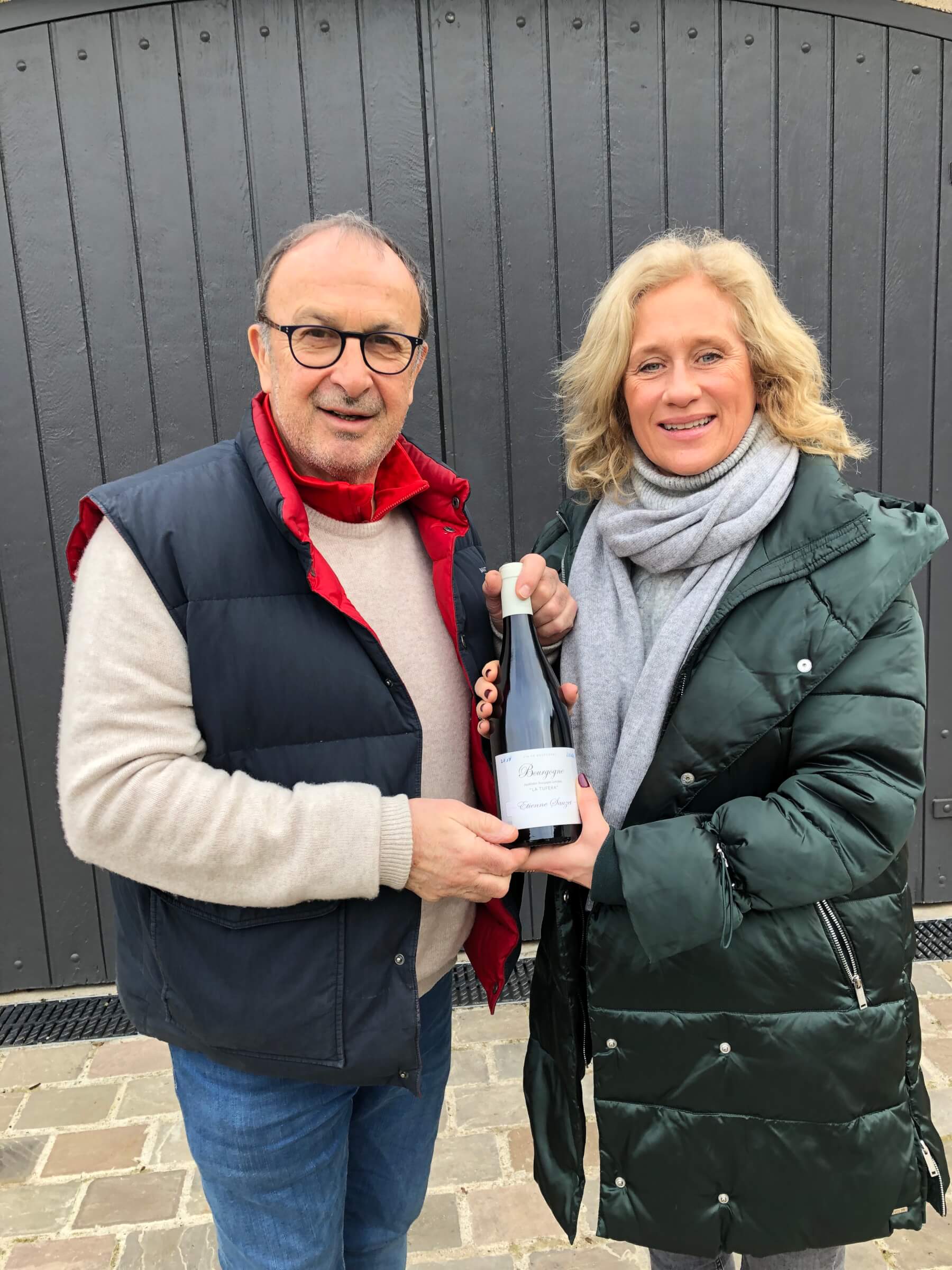 Domaine Bachelot-Monnot Domaine Amiot Domaine Sauzet
A few miles up the road at the very edge of the village of Meursault we were delighted to catch up with the young, amiable Nicolai Mestre at Domaine Mestre-Michelot. Our job had been made easier by Etienne Chaix of Domaine Voillot (Volnay) who had kindly dropped off his samples at Domaine Michelot, to save us time. Merci Etienne! A quick tour round, with 6th generation, Nicolai showing off his Amphora eggs and we were back in the car again.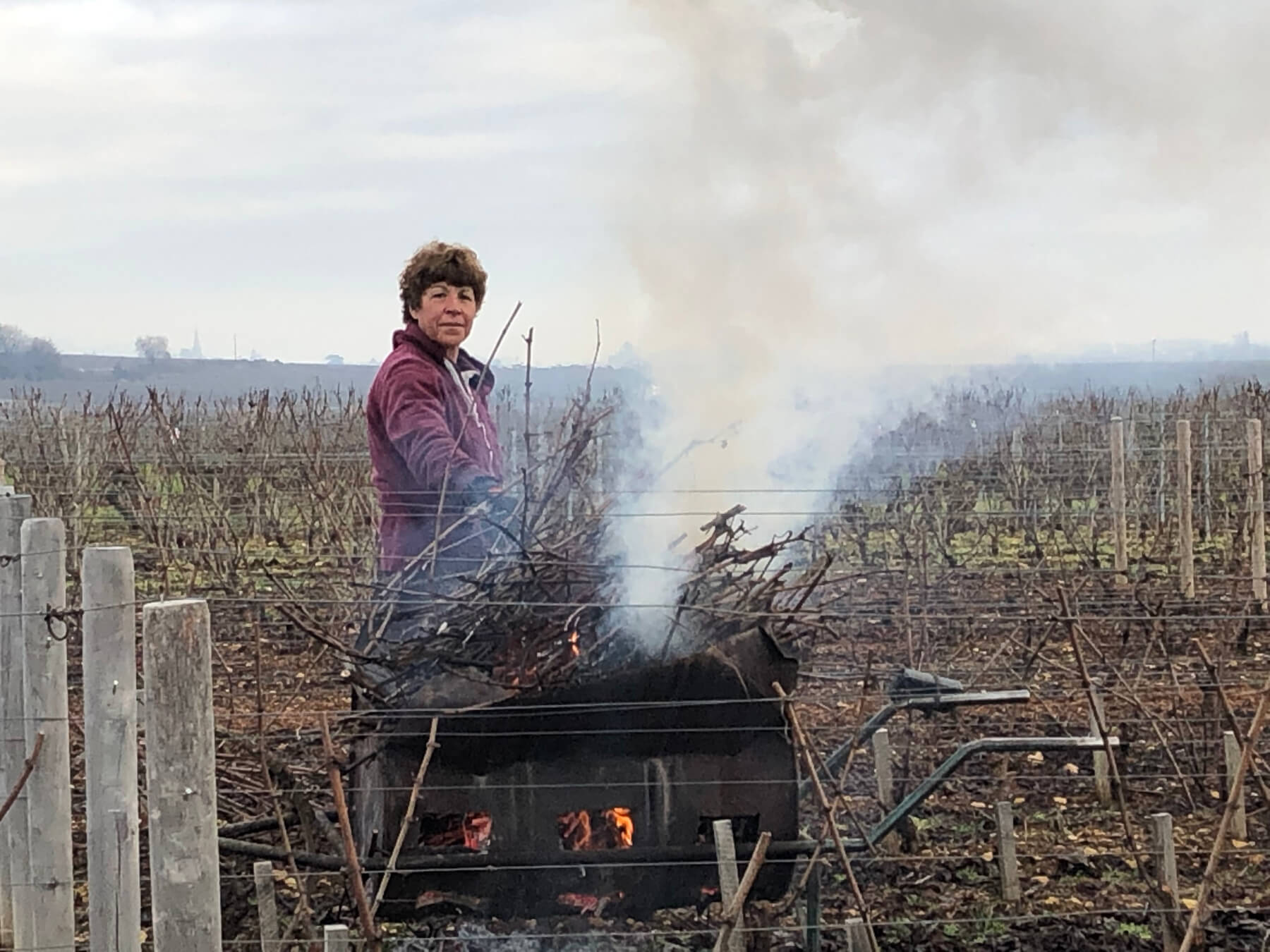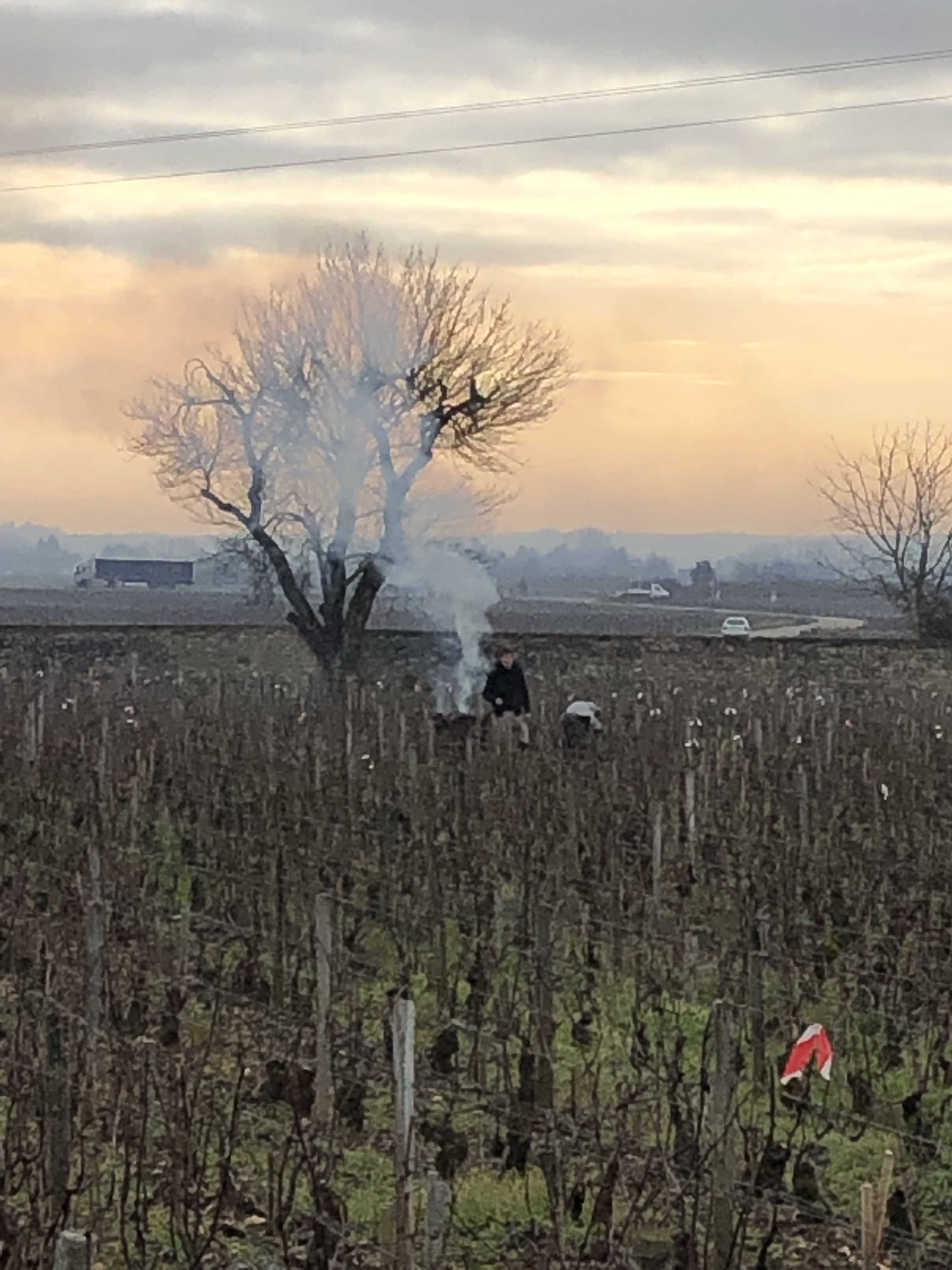 Domaine Mestre-Michelot The work never stops even in the cold of winter!
Heading north, around the Beaune ring road and then up to Domaine Camus Bruchon in Savigny Les Beaune where the warm and friendly Guillaume Camus and his dog Mia greeted us before handing over the goods – arguably some of the finest wines in the appellation!
The next stop on our whistle stop tour was Domaine Tollot-Beaut, in the village of Chorey-Lès- Beaune, where the very lovely Nathalie Tollot greeted us. This domaine was one of the first to bottle their own wines, back in the 1920's. They even have their own stylish bottle and the wines have a unique plumpness – "an inimitable Tollot style".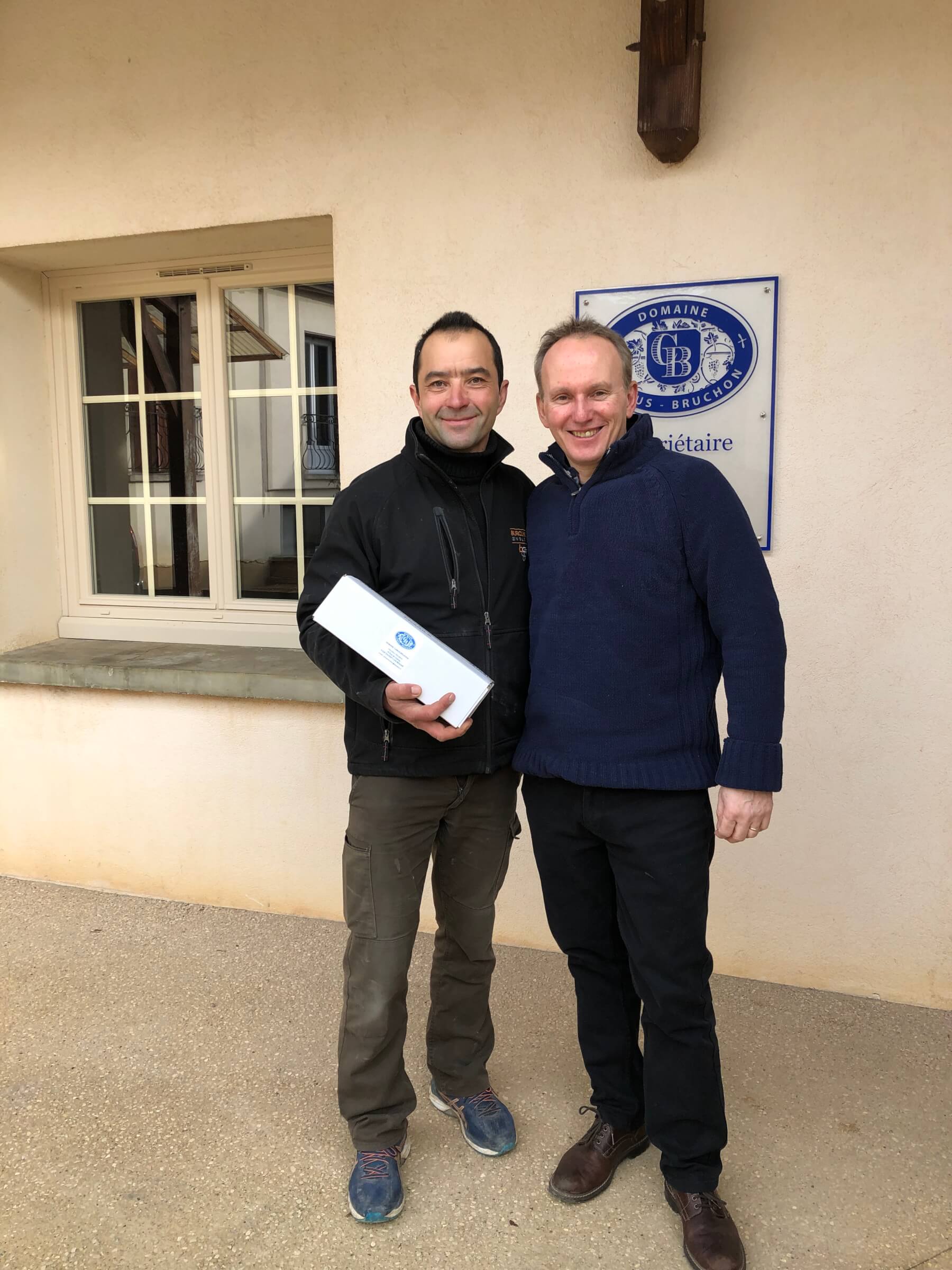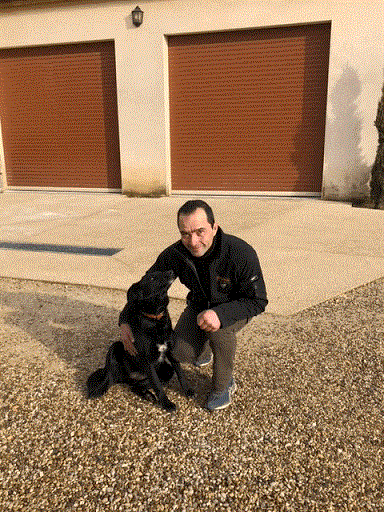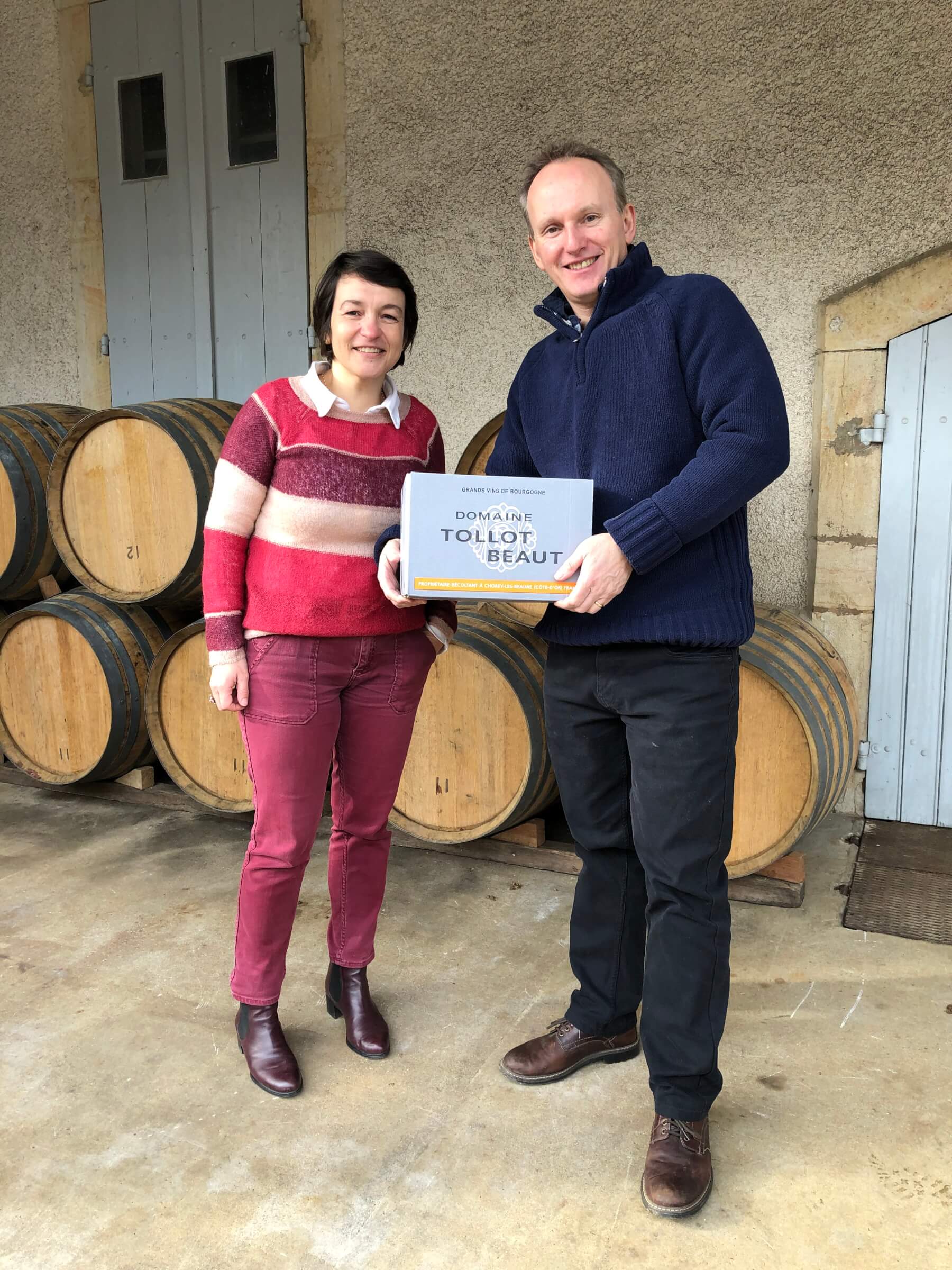 Domaine Camus Bruchon Guillaume and Mia! Domaine Tollot-Beaut

Twenty or so minutes later heading north and we were on to Nuits St Georges to collect our wines from Domaine Marchard de Gramont, which is actually situated in the hamplet of Prémeaux-Prissey. This has been our source of some of the finest drinkable Burgundies for many years. The philosophy here is that wines are made to be drunk and enjoyed and their pricing reflects this. They have no truck with wine investors! Unfortunately the wild haired Alban was not around to see us but had dutifully prepared all the samples ready for us to take on our merry way.
Our last stop, Gevrey Chambertin, to one of the finest estates in the appellation, Domaine Serafin. Now run by Christian Serafin's daughter Karine and niece Frédérique Bachotet (neé Goulley), this is a top domaine that we have dealt with for many, many years. The wines are made to last and each year we are tested with a blind wine tasting, with wines often dating back to the 1950's!
So with a full boot, we hit the auto route and stepped on the gas, excited for Monday when we and our customers would get to sample the delights of the 2017 vintage.
The Burgundy 2017 En Primeur tasting was held on Monday 11th February. We had a fantastic day and all of the wines that we collected from Burgundy tasted fanastic. Well worth the trip!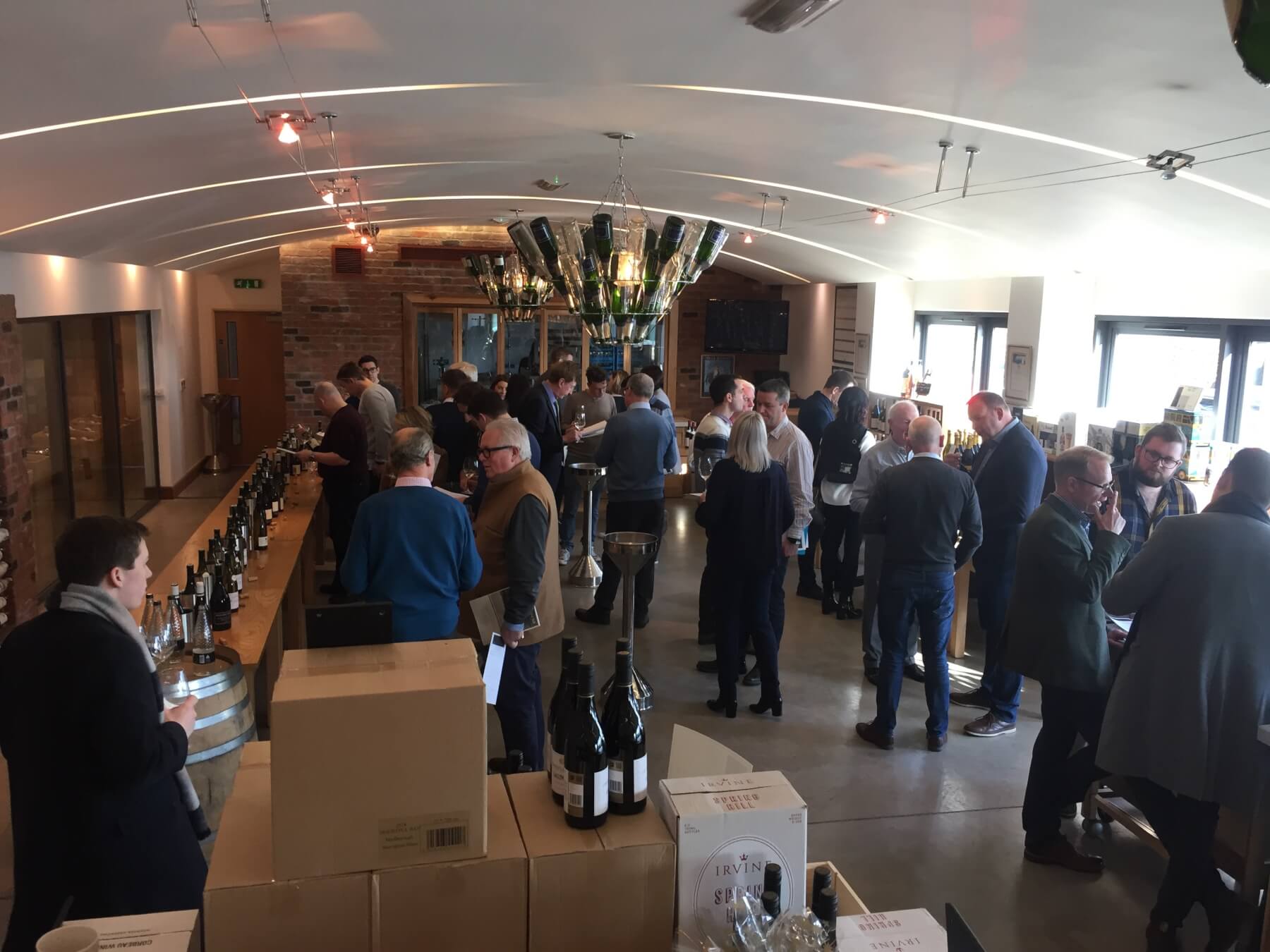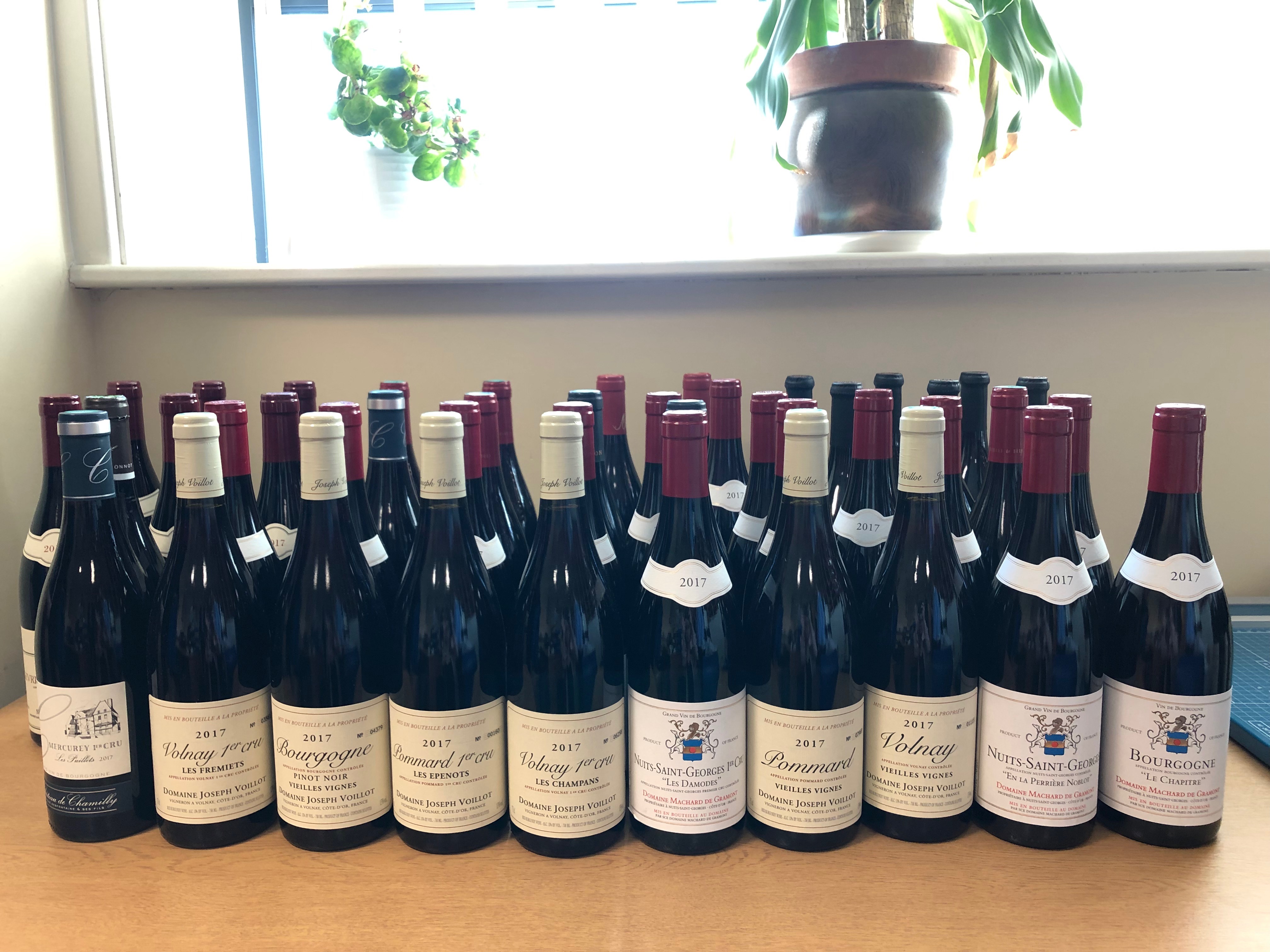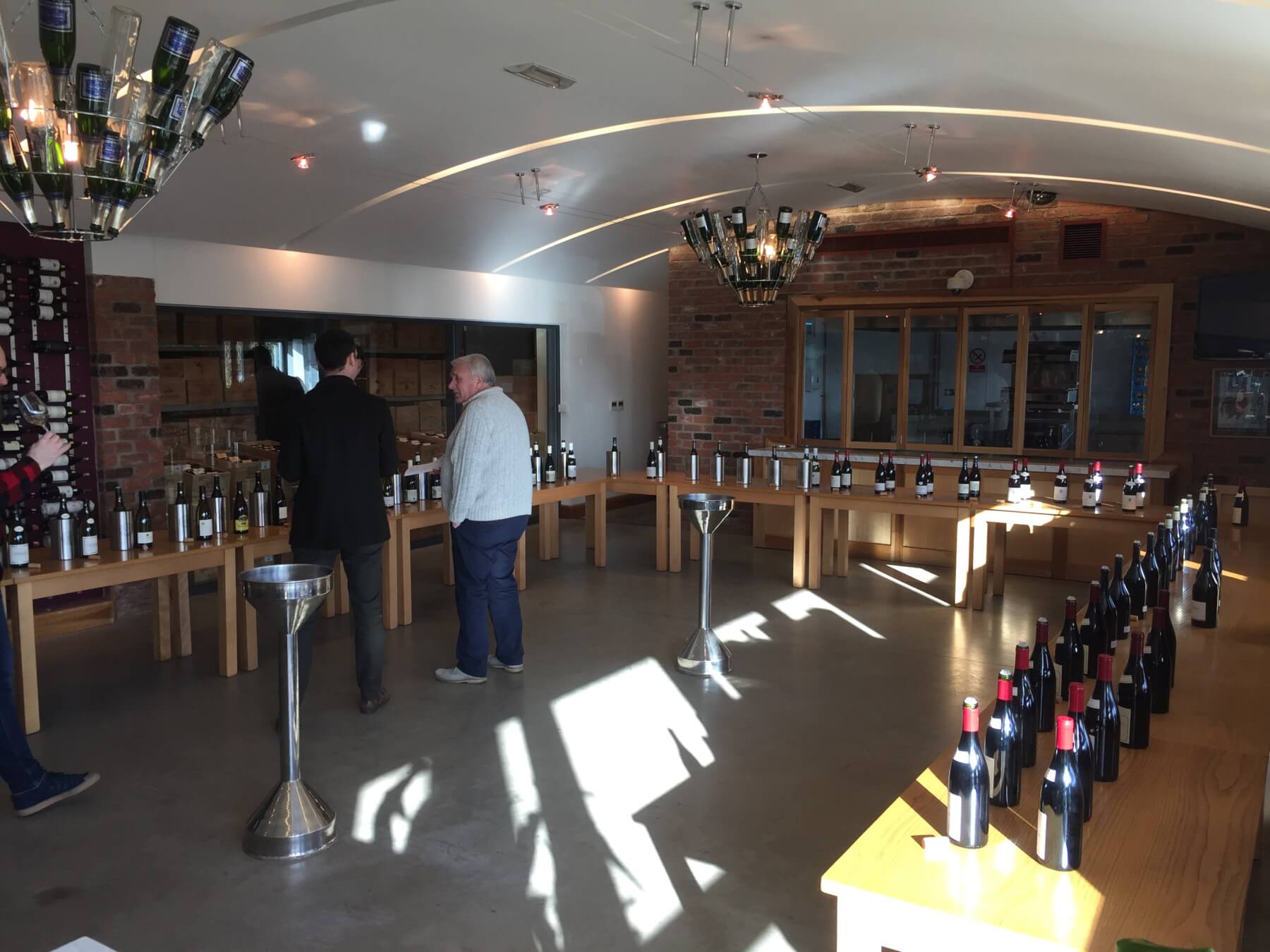 Back to blog