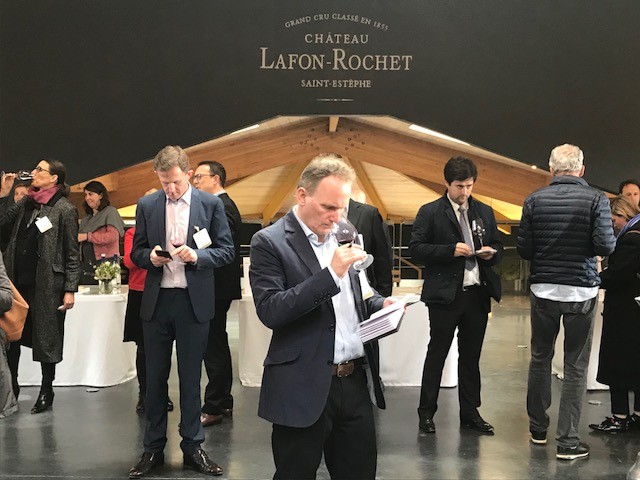 The 2017 vintage is already the source of much discussion in the wine trade. There is plenty to agree and disagree upon, with highs and lows, surprises and disappointments. The last few vintages in Bordeaux show that the years of Robert Parker are over. For the true Claret lover, this will be music to the ears. There is now a trend that shows the wines being produced are less extracted and lower in alcohol, with a return to the more traditional, classic style of Claret.

What makes Bordeaux so fascinating is that each vintage possesses its own different personality. Wine makers often regard their wines as their children, so woe betide anyone who dares to criticise! So often, it is not the most immediately attractive that is actually the most interesting.

We visited Bordeaux in early April to see for ourselves how well the Bordelais had fared in 2017. We tasted wines that one would normally associate with a great vintage, Château Leoville Barton springs to mind. There will no doubt be high demand for this wine as it performed to First Growth level this vintage. However there were others that would normally be in our En Primeur offer that didn't impress, and some that are also excluded due to a mindless pricing policy. Some Château owners seem to have no understanding of the market! This is a vintage where the tasters will have the final say – where experience counts. Even after so many years of tasting the wines of Bordeaux at this early stage, we are never left with anything other than admiration for what Mother Nature, and a few thousand people in one small corner of France, can produce.

Click here to view our Bordeaux 2017 brochure.
To purchase any Bordeaux 2017 wines please click here, call 01482 638888 or email sales@houseoftownend.co.uk

Back to blog