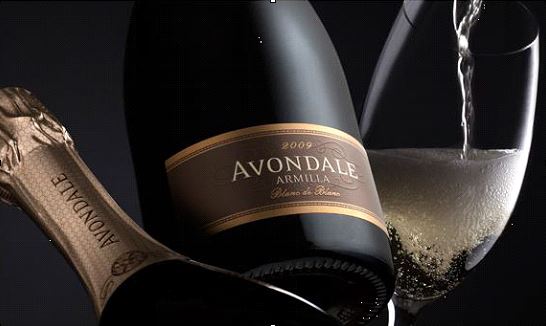 As the exclusive distributors of Avondale wine throughout the UK, we are delighted to announce that they are the winners of three top awards at the second Champagne & Sparkling Wine World Championships. The Paarl-based winery not only won Best South African Sparkling Wine overall, but also walked away with the trophies for Best Blanc de Blanc MCC and Best Organic MCC, making them the most successful South African sparkling wine in this competition to date.
The Champagne & Sparkling Wine World Championships is a niche competition attracting some of the biggest names in the world of sparkling wines. Open to effervescing wines of every style produced anywhere on the planet, all wines entered into the CSWWC are judged blind and evaluated strictly within the context of their origin and style. Set up and organised by the world's leading authority on Champagne, Tom Stevenson, the competition has attracted some of the most prestigious names in wine from around the world, making Avondale's success even more exciting and noteworthy.
The Avondale Armilla MCC Blanc de Blanc 2009 is made from organically-grown Chardonnay grapes. The grapes were carefully handled throughout the winemaking process and very little sulphur was added at any stage. Once the wine was bottled for its second fermentation, it was left on the lees for a full five years before being released in September last year. This extended lees contact has given the wine richness and complexity whilst still retaining its natural acidity and freshness. Avondale's owner, Johnathan Grieve, says "We're tremendously excited about this new creation. All the threads that represent Avondale at its most excellent are evident here: the influence of the stars; a handcrafted style; limited volume; and, the use of naturally organic processes." We are proud to represent Avondale in the UK, and are delighted that this wine has received the recognition it truly deserves!


Back to blog