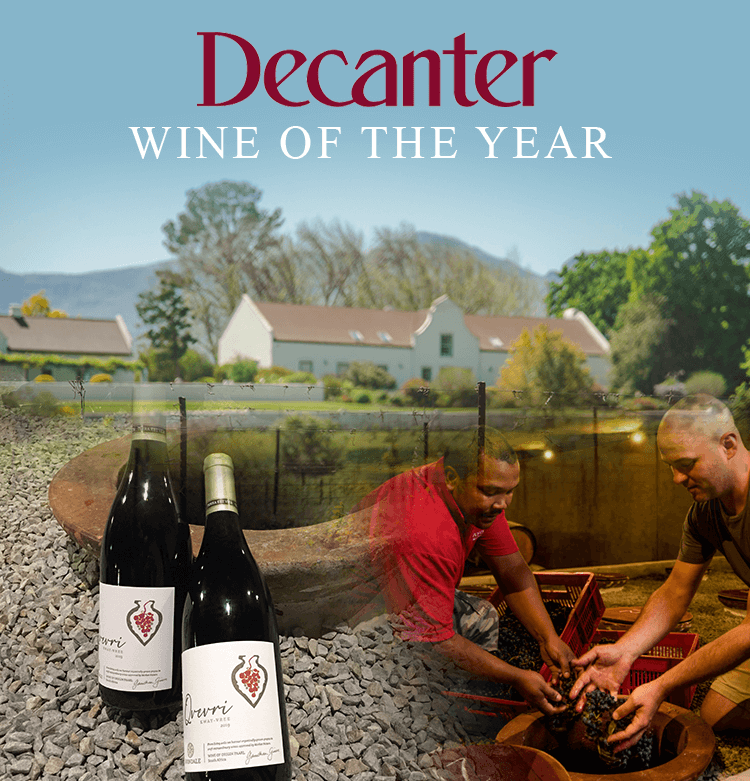 We are delighted to announce that this premium red wine, made by one of South Africa's top Wineries, Avondale Wine, has been nominated as a Decanter Magazine 'Wine of the Year' after being selected by Decanter judge, Fiona Mcdonald, as one of her top 3 wines of the year.
Organic and bio-dynamic, Avondale is the first in South Africa to utilise Qvevri in their winemaking. These ancient egg-shaped earthenware clay vessels from the country Georgia allow the wine to breathe as it ferments and as it ages in the clay it brings a beautiful brightness of fruit and minerality to the wine.
The Avondale Qvevri Red 2019 Blend, is a Rhône-style blend driven by Grenache (52%), with smaller components of Syrah (30%) and Mourvèdre (18%). The result is a light red wine that offers finesse, elegance, and a sense of place; driven by the bright red fruit on a foundation of the Syrah spiciness.
"It's got Beaujolais characteristics, with a lightness and freshness in taste driven by the beautiful fruit" says Corne Marais, winemaker at Avondale since 2008.
"It's drinking superbly at the moment, the beauty of the Qvevri is that the micro-oxygenation breathes subtle life into the wine, improving the tannins, fruit and ageability," says Marais.
This fabulous red wine has a mélange of succulent red fruit - raspberry, mulberry, strawberry with violets and spice which is overlaid with the unmistakable minerality and earthiness from the Qvevri on the nose. This follows through on the palate with a bright natural acidity giving a wonderful freshness and drinkability to the wine. The wine has a great balance between the fine tannins of the whole bunch, bright natural acidity, abundance of fruit, earthiness that sparks an interest and intrigue in the flavour and finish of the wine.
Click here to purchase or to find out more about Avondale Qvevri.

Back to blog