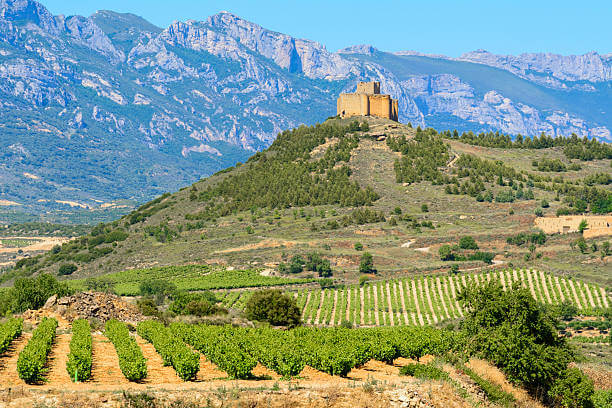 Well, with this being one of my favourite regions to not just drink wines from but also to visit (more about that in my travel tips later on!), I was extremely happy to be asked to write this blog!
We should really start with the history of Rioja and how it all started… we should credit this to Luciano de Murrieta (who later became the Marques de Murrieta) who visited Bordeaux and returned to his homeland to establish the first commercial Bodega (winery) in 1852. His wines were praised by the King of Spain, Amadeo de Saboya, who likened them to the wines of the Medoc and subsequently granted Luciano the title of Marques. It is in fact the 1855 classification that has inspired many other winemaking regions around the world to produce similar style wines.
The region obtained its name from the river Oja, a tributary of the Ebro. Viticulture here dates back to Roman times, however it was under Luciano's influence that modern day Rioja came into being. Rioja is split into 3 areas: Rioja Alta located in the western higher part of the region; Rioja Alavesa, further east in the Basque country, and Rioja Oriental further south in the eastern area.

The Grapes
It is important to know that there are only 4 grape varieties allowed in the production of Rioja and, rather like Champagne which can only be made from 3 grapes by law, this is a strict condition that must be adhered to. But, what are these grapes?

Tempranillo – probably the most important grape and is at the very centre of the best wines from the region. This has the effect of producing abundantly light and fruity wines and has a great affinity with oak ageing becoming silky, perfumed and graceful with time.
Garnacha - This adds body to the blend with plummy notes, peppery spice and body.
Graciano - a grape that is prized for its aroma and acidity.
Mazuelo - This is the Roman name for the varietal Carignan but is seeing a decline in use and planting.

The Laws and Classification
The Rioja classification is quite simple… all red wines must be made using any of the 4 grapes above but where the difference lies between the different styles is in the ageing process.
Now, when you buy a bottle of Rioja it is important to note the classification… what does the label note?
If it just says Rioja, without the wording Crianza, Reserva or Gran Reserva, this is a young Rioja (often called Joven- literal translation meaning young man). These are wines that have no oak ageing and are generally at the cheaper end of the market. Style wise, these tend to be fruity, jammy with a touch of spice.
Crianza - the wine must spend at least 1 year in oak and 1 year in bottle prior to release. These tend to be more cherry-like with a soft edge from the use of vanilla oak in the ageing process.
Reserva - a minimum of 1 year in oak barrel and at least 2 in barrel. Some Reserva's such as Rioja Vega Reserva tend to be the best buys and some of Rioja's finest wines. More intense in flavour with aromas of freshly picked berry fruits and a lovely hint of sweet vanilla.
Gran Reserva – now, a bit like the best Champagne Houses these should only be produced when a vintage is at its best. A minimum of 2 years in oak and the 3 years in barrel prior to release are required as the quality of the fruit from these years needs to be rich enough to support the ageing process. These are delicate and elegant in aroma with a finely structured palate with well-integrated toasted hints.
Buying Rioja
For me, the classification is important and is reflected in the cost. The more ageing, the higher the cost. However, there is value to be had in all 4 classifications. The Producer is so important… this is why at House of Townend we have a special relationship with Rioja Vega who are 1 of only 4 wineries in the region who are allowed to use the word Rioja in their name due to their outstanding quality!
If you are a novice to Rioja drinking, my advice would be to start off with a basic Rioja (Joven) then move up to Crianza, Reserva and then Gran Reserva. However, as with all wine, find the style that suits you and, importantly these days, your pocket!

Food Matching
I have always found that the best way to match wine and food is to use local dishes that originate from the same country as the wines. In Rioja, lamb is plentiful and I love lamb cutlets with my Rioja… a Sunday leg of lamb and a Reserva? Yes please!
There are also now many white and rosé wines produced in the region and recently, Tempranillo Blanco has come into the fore. In fact, whites made using this amazing grape are well worth trying and match perfectly with dishes such as pan-fried tuna steak with coriander chilli and lime. In fact, our Tempranillo Blanco Reserva by Rioja Vega is ranked alongside some much more expensive Burgundian whites! Furthermore it was recently awarded 96 points by Decanter Magazine.

Visiting Rioja
I have been fortunate enough to visit the region on a number of occasions… as they say a dirty job but someone has got to do it! Fly to Bilbao and then travel down to Logrono, which only takes about 90 mins, then enjoy the delightful wine and culinary delights of the city! I highly recommend visiting the tapas area… this is famed for its delightful variety of tapas and value for money and I must insist that you go to the famous mushroom bar. There are also many wineries that can be visited using Logrono as your base… and yes I do recommend going to Rioja Vega who do guided tours and tastings!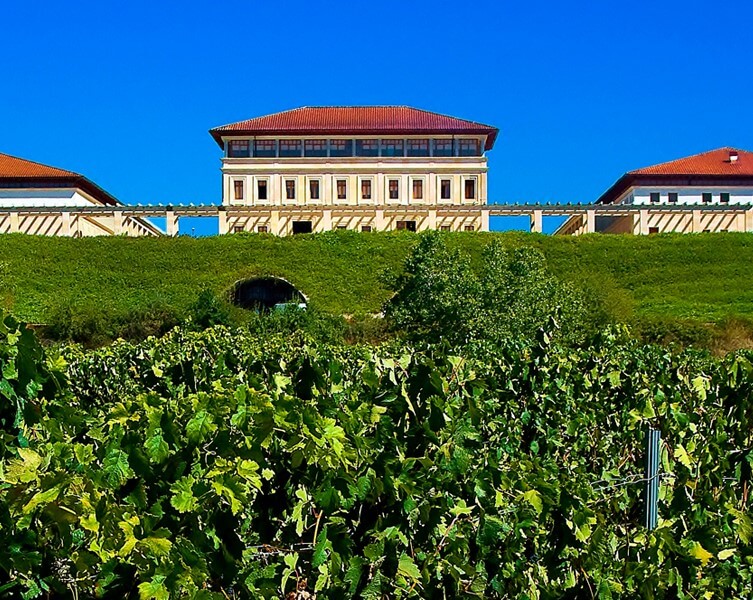 Happy Rioja tasting all.
Rak Jain,
Regional Account Manager

Back to blog