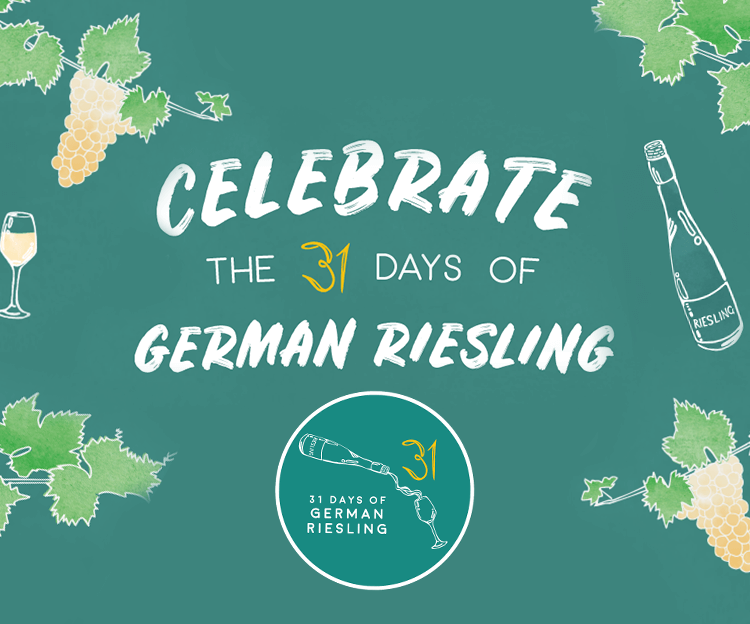 There are many reasons to love German Riesling although for many people they are undiscovered gems, and are unaware just how gorgeous and versatile they are! These wines are packed with pure flavour, crisp and sensuous with a mouth-tingling freshness and sublime fruit flavours, yet elegant and restrained all at the same time.
So if you are wanting a new white wine for the summer, perfect for summer sipping, lower in alcohol than most white wines and with a racy acidity and flavour profile making it ideal for pairing with food, look no further.
Certainly no one does Riesling quite like Germany and the secret to its excellence is where it's produced – cool climate Germany. Riesling is a grape variety that adores the cooler conditions, and is the undisputed king of the vineyard in this part of the world. These light-skinned grapes thrive in colder temperatures, which help to bring out the fruit's inherent acidity. Balance this acidity with a naturally fruity flavour profile and you have the makings for a fine, crisp and flavoursome white wine.
This year we are once again joining the celebrations of the region's annual '31 Days of German Riesling' and promoting a selection of Rieslings which really showcase what German Riesling is all about.
On promotion this July:

Dr Loosen Riesling Estate QBA
A classic Riesling from Dr Loosen, one of the finest and most renowned producers in the Mosel, who possess some of Germany's most respected and spectacular vineyards. Refreshing and juicy, light yet vibrant, this wine is packed with pear, apricot and lime fruit and balanced by a wonderful mouth-watering acidity. Low in alcohol at only 8.5%, it makes for great lunchtime drinking or pre-dinner aperitif.

Guts Riesling VDP, Domdechant Werner
Excellent entrance level Guts Riesling from the first German winery ever to be named White Winemaker of the Year in 2017 at the International Wine Challenge in London. Hints of spring blossom and lemon zest introduce this bright, thirst-quenching Riesling. It's dry in style but bursts with fresh white-peach and grapefruit flavours. The finish is marked by revitalizing acidity and a strike of steel.

Hochheimer Hölle Riesling Kabinett
This old family estate is dedicated to the production of traditional Riesling with pronounced minerality and acidity and winning medals galore!.In fact winemaker Franz Michel was voted 'White Winemaker of the Year' in 2017 International Wine Challenge. Gentle, soft wine with notes of peaches and pear, good weight and well-balanced finish. Restrained and elegant.

Back to blog