House of Townend has teamed up with The Yorkshire Post to offer a monthly 12 bottle mixed, seasonally or regionally themed case of quality, value wines, hand selected by Yorkshire's leading wine merchant's own Managing Director, John Townend.
Each handpicked case focuses on an interesting and eclectic mix of wines from some of our favourite producers reflecting the House of Townend wine philosophy, and each bottle has been endorsed by the Yorkshire Post's acclaimed wine writer Christine Austin. The cases are also supplied with tasting notes written by Christine to help you enjoy your wine drinking experience and expand your portfolio of wine knowledge.

This month's case contains (2 bottles of each):
Sparkling
Jules Larose Blanc de Blancs Brut
Whites
Domaine de Pellehaut 2016, Côtes de Gascogne
Amori Pinot Grigio 2016
Rosé
Côtes de Provence Rosé 2016, Henri Gaillard
Reds
Fitou Domaine Bertrand-Bergé 2013
Blue Ridge Merlot 2015, Thracian Lowlands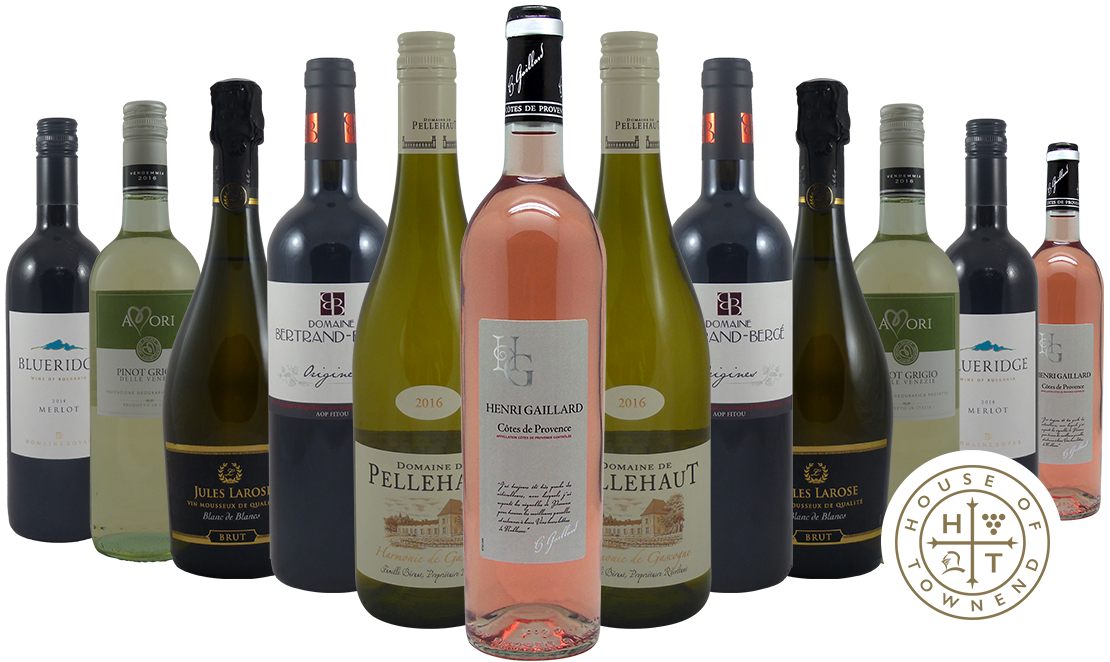 Normal price £99.88 per case. Yorkshire Post Club price £82.99 per case.

The monthly offer will appear on this page of our website, in Saturday's Yorkshire Post newspaper and will be emailed out to club members. To be added to the mailing list please fill in the form below. For more information on our Yorkshire Post Wine Club please speak to our sales team by calling 01482 638888 or emailing sales@houseoftownend.co.uk.