House of Townend is proud to have been chosen by The Yorkshire Post as suppliers of wine to The Yorkshire Post Wine Club to offer a monthly mixed, seasonally or regionally themed case of quality, value wines. These wines have been selected by The Yorkshire Post's award-winning wine writer, Christine Austin, and House of Townend's Managing Director, John Townend.
Each handpicked case focuses on an interesting and eclectic mix of wines from some of our favourite producers. Each case not only contains a fine selection of wine, but also tasting notes written by Christine Austin to help you enjoy your wine drinking experience and expand your portfolio of wine knowledge.
This month's case contains (2 bottles of each):
White
Campo Nueva 2019, Navarra
Le Charme Chardonnay 2018
Shelter Bay 2019 MSB
Red
Lautarul Pinot Noir 2018, Cremole Recas (Romania)
Pleno Tempranillo 2019, Navarra
Hornhead Malbec 2018, Southern France
Normal price £96.88 per case.
Yorkshire Post Club price £79.99 per case.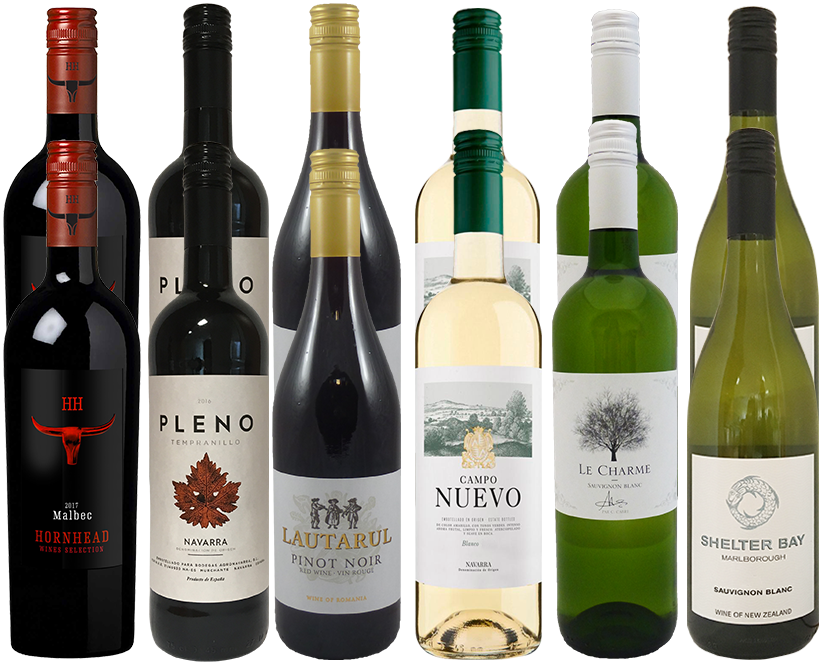 The monthly offer will appear on this page of our website, in Saturday's Yorkshire Post newspaper and will be emailed out to club members. To be added to the mailing list please fill in the form below. For more information on our Yorkshire Post Wine Club please speak to our sales team by calling 01482 638888 or emailing sales@houseoftownend.co.uk.